Find a quality women shoes manufacture in Vietnam easily
- Are you a footwear fashion company and looking for a shoes manufacture in VietNam?
- You are looking for a shoes manufacture in Vietnam !
- You want to produce your branded shoes with the lowest price!
Tigish - We will work with you to solve the problem.
We are a women shoes manufacture in vietnam. With over 3 years of development, we have employee with highly skilled, modern shoes machinery. You will be satisfied with our main products: sandals, high heels, doll shoes, boots, flat shoes ... with many different materials such as fabric, simili, real cow leather ...
---
>>> See more: Top selling wonen sandals
---

High Quality shoes with guaranteed policy
- We import materials from reputable partners in Vietnam and suppliers from India, France, ...
- The production process with skilled workers and quality machines, the products are always tested and have good quality.
---
>>> See more: New brand shoes - shoes manufacture in HCMC, Vietnam
---
Design fit the fashion trend
- Be a partner of the shoe manufacture tigish in Vietnam you will be pleased to be consulted and updated new trend. We have all types of shoes suitable for all styles
- Tigish has participated in Vietnam's footwear froduce market since 2015 with diverse fashionable footwear suitable to young customers. Tigish factory has many varieties to serve all customers. Our products' patterns are always changed. Shoes with Tigish brand are displayed and sold at many shops in Vietnam.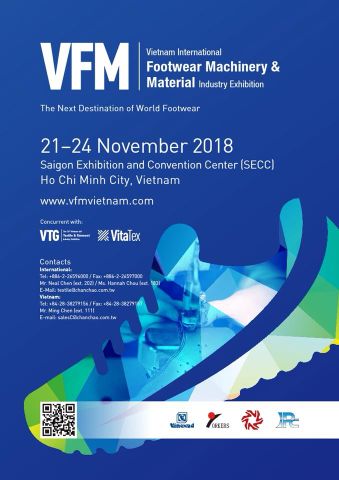 Target strategy from 2018 to 2023:
- Specializing in producing and trading women shoes;
- Develop export and international market integration, especially: USA, Korea, Japan, Cambodia, Laos, Thailand, Singapore, Philippines,
- Become one of the best working environment for employees to bring the highest benefit to customers and the highest profit for the company.
Our shoes manufacture in vietnam is an effective production unit for many consecutive years and we were selected by many partners. We have many kinds shoes for you to choose or can design according to the requirements of partners.
---
>>> See more: Introduce Tigishoes
---
To order you can contact our factory at
- Address: 91/19/26 Nguyen Trong Tuyen, Ward 15, Phu Nhuan District, Ho Chi Minh City
- Website: www.tigish.com
- Email: tigishoes@gmail.com
- Fanpage: www.facebook.com/xuonggiaytigish
# shoes maker in Vietnam, # Vietnam women shoes, #Vietnam shoes factory, # lady shoes factory Vietnam # shoes supplier in vietnam